HAVING FUN WITH DEMOCRATS! ANNUAL CLUB BBQ!
Saturday, September 10
2:00 – 5:00 pm
Bring your friends & neighbors!
Abercrombie's home
393 Borica Drive, Danville 94526
Please RSVP by Sept. 6 to Brodie Hilp
With Elected Officials:
Cheryl Cook-Kallio, Candidate for Assembly
Phil O'Loane, San Ramon City Council
Sabina Zafar, Candidate for San Ramon City Council
Gail Murray, BART Board
Jeff Koertzen, Chair of Democratic Party of Contra Costa County
Craig Cheslog, CDP Region 2 Director & Candidate for Acalanes School Board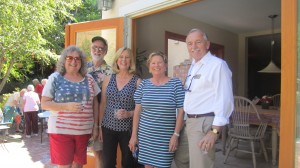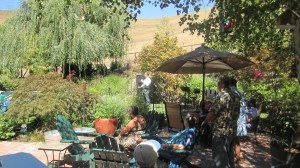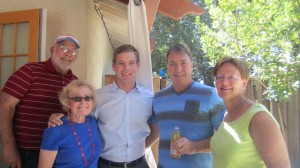 POTLUCK! Members — Please bring side dishes, salads and drinks to share. We'll provide water. You bring the wine or beer.
LOTS OF WONDERFUL FOOD: We will provide Smoked Tri-Tip, Chicken Sausages, Pulled Pork and Margaritas!
HELPERS NEEDED: We would really appreciate your help in cleaning up afterward. Please email Brodie Hilp if you can help.
PLAY BOCCE BALL: The Abercrombie's wonderful yard has a Bocce Ball court.
FREE EVENT! The event is free or a suggested donation of $5 for members, $10 for nonmembers. Please RSVP to Brodie Hilp by Thursday, September 6th, so we can plan well for the food and drinks. We encourage you to bring your friends and neighbors, but we please ask that you do not bring children under 12 years of age.