HAVING FUN WITH DEMOCRATS!
Saturday, September 9
2:00 – 5:00 pm
Bring your friends & neighbors!
Abercrombie's home
393 Borica Drive, Danville 94526
Please RSVP by Sept. 6 to Brodie Hilp

Confirmed Speakers:
Newell Arnerich, Danville Town Council Member
Lisa Blackwell, Danville Town Council Member
Phil O'Loane, San Ramon City Council Member
Diane Burgis, Contra Costa County Supervisor
Beverly Lane, East Bay Regional Parks
Tim Sbranti, Deputy Chief of Staff for Congressman Eric Swalwell
Patrick Vanier, Candidate for Contra Costa County District Attorney
Sabina Zafar, Candidate for San Ramon City Council

And Special Guests:
Rebecca Bauer-Kahan, Candidate for Assembly District 16
Thomas Tarantino, Candidate for Assembly District 16

Invited by not confirmed:
Mark DeSaulnier, Congressman
Steve Glazer, State Senator
Rachel Hurd, School Board of SRVUSD
Ann Katzburg, SRV Education Association
Gail Murray, former BART Director
Maria Alegria, Chair Democratic Party of Contra Costa County
Jeff Koertzen, former Chair Democratic Party of Contra Costa County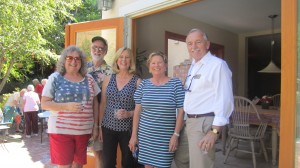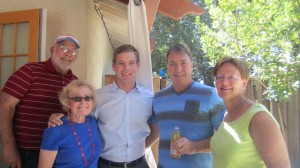 POTLUCK! Members — Please bring side dishes, salads and drinks to share. We'll provide water. You bring the wine or beer.
LOTS OF WONDERFUL FOOD: We will provide Smoked Tri-Tip, Bourbon Chicken, and Margaritas!
FREE EVENT! The event is free but we ask a suggested donation of $5 for members, $10 for nonmembers.
Please RSVP by Wednesday, September 6 to Brodie Hilp so we can plan well for the food and drinks.
We encourage you to bring your friends and neighbors, but we request that to not bring children under 12 years of age unless supervised.